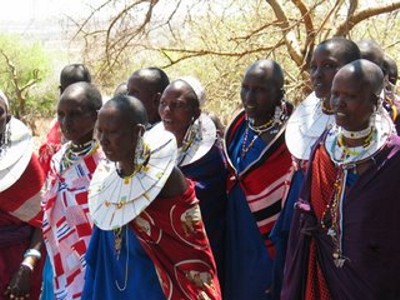 We symbolize what beauty is. The real man/woman of the world with beautiful brown skin.
Have you seen how happy the women in Tazania seem to be? They show beauty without even having hair. As Americans (Northern), most of us symbolize beauty with having the long straight hair, blue eyes and thin body frames; often we tend to forget that beauty comes from within.
Hair or no hair, you should feel comfortable within yourself.