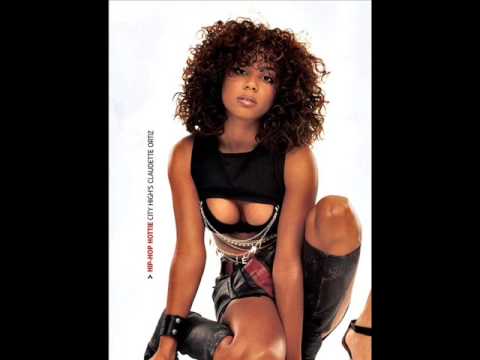 "You can say I'm plain Jane, but it's not the same
I ain't in to big names, but I like nice things
I watch boxing matches and uh football games
I wouldn't mind being an actress, but I love to sing
I like going out, talking walks and stuff
I don't round that many girls cause they talk too much..."
We all know the beautiful girl back in the day with Wyclef Jean's R&B group, City High. Well that beautiful girl is now a gorgeous woman. Claudette Ortiz and her hair are absolutely flawless. Those curls, that clear skin, again, those curls....Wait are you watching R&B divas btw? Well, if you aren't, you may want to tune in.
This Afro (of Puerto Rican Descent) beauty was blessed with gorgeoud curls that just blossom into the most beautiful, natural "twist out" like style. If I could only get my hair to that level. Sigh*
It appears as though she really don't do anything special except wash and go. I guess that is her secret to that volume, curls, and definition. I wonder what Conditioner she uses? Hmm....