America's favorite hated family, The Kardashian's, seems to always to be in the spotlight. Normally it is Kim, Khloe or Kylie making the news with their shenanigans but this time the outrage is for Kourtney Kardashian, the oldest of the clan. I know a lot of people hate this family but I love them. I love the Kardashian's and have been watching their show since it started.
Some people look for anything to complain about, and usually I will go out to say "oh stop hating" but this time, it does seem as if they have a reason too this time. As much as I have love for Kourtney, she does seem to be a little bit too thin. Maybe that is the way she wants to be, and yes it is her own boy so she can choose what she wants it to look like but to me, and almost everyone else, she has gotten waaaay to slim.
I have to give credit, she is a mother of three and her body bounces back after babies like a boomerang. She always had a slim body but maybe she went too far.
Kourtney before
: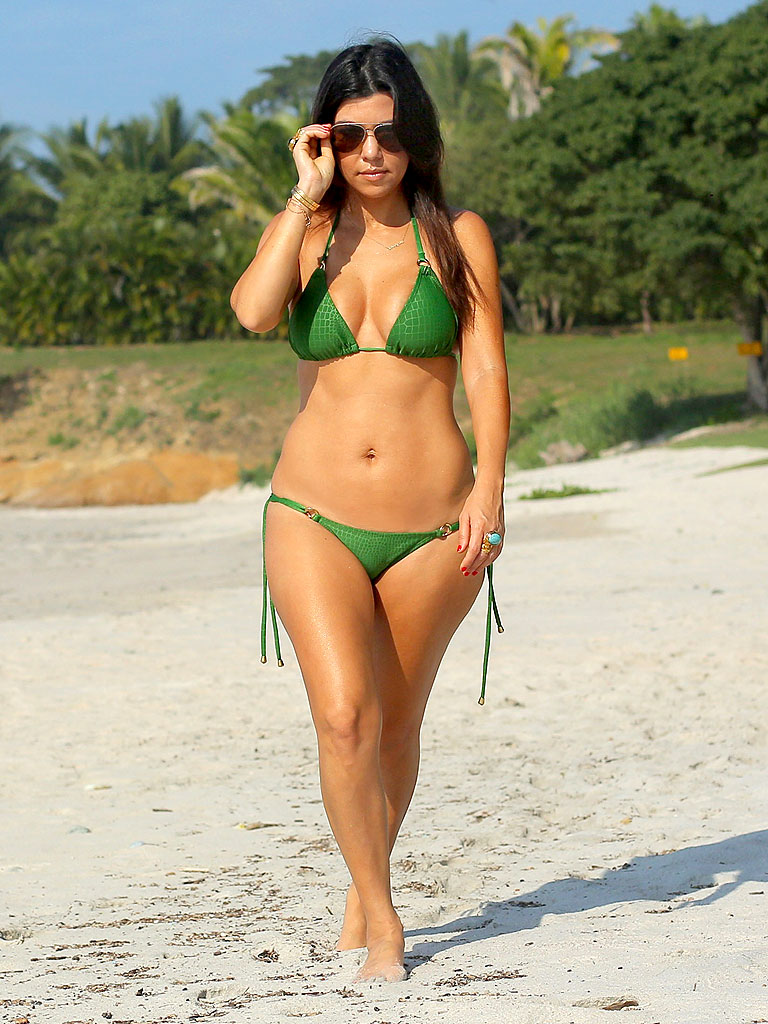 AFTER