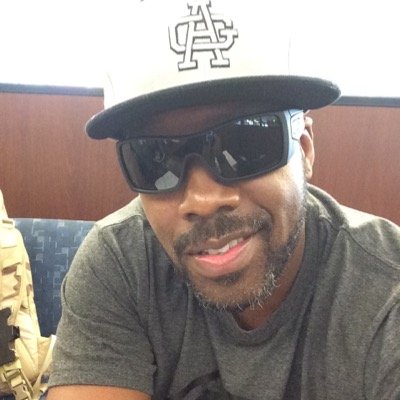 Do you remember ... Kadeem Hardison? Mainly from
A Different World
? You know, the one that was in love with Whitley? The same one who was also married to the beautiful singer, Chante' Moore (in which I didn't even know that until I decided to do some research).
Hardison is best known for his role as Dwayne Wayne on "A Different World" (1987-1993). He continued to appear in a few other sitcoms like "Living Single" and "Girlfriends" but then faded out just as quickly as he came. He also has a a few movies under his belt, but nothing mainstream, "Renaissance Man" and "Biker Boyz," however his movie career primarily consists of roles in small-screen and straight-to-DVD films, including "The Fantasia Barrino Story: Life Is Not a Fairy Tale."
He has since been on KC Undercover which broadcasts on Disney. Also he has been in the news lately for who he thinks should be recast in a new "Different World" at Hillman College. Would you watch?