Of course we all know that I am aware of the difference between hair, here, and hear. For goodness sake, I was an English major in high school, but that's beside the point. This summer has been one of epic humid proportions for the last few weeks. The heat wave came and pushed my edges to the point of out of control. Who want's to walk around with hair that looks as if it hasn't been washed in months? So I found a few styles that have kept me cool, looking cute, and ready to go at a moment's notice.
1. The braid-around (Goddess Braid): This is the style that I have worn for the past two weeks. Of course I refresh after every three days because I have to co-wash but otherwise, the style is quick, easy, and fashionable.
2. Twisted bun: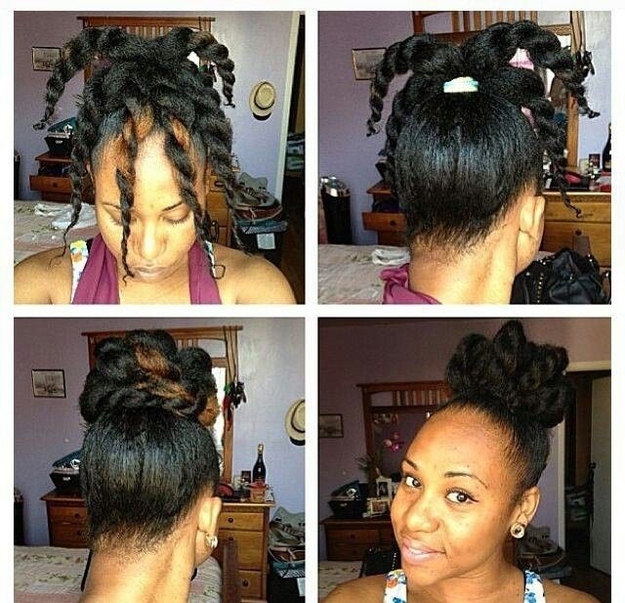 3: Wash N Go: Even though it is hot as ever outside, some still prefer to have their hair down. This is for you. First you wash, then let dry after applying leave - in conditioner, then you tuck the ends in or throw it into a ponytail so the curls can hang. Simple.
4: Don't forget about the banana Clip:
5: Classic pony-tail with curls or a simple bun:
Each one of these styles have kept me cool this summer. Give them a try, if it works for you, make sure to tag me on Instagram at @Iamijanei