So everyone is doing the new video challenge called, The Mannequin, where everyone freezes in the video. So Blac Chyna thought it would be cool to do it while being in labor. Hmmm...
Okay, well not literally. However, shortly afterwards, Blac Chyna and Rob Kardashian welcome a beautiful baby girl, Dream Kardashian, into the world on November 10th. Of course social media didn't tell well to the name, Dream, but I like it. It's different. I mean, people have to take into consideration that baby Dream was not born into just an average family, but a family of Kardashian's with a cousin named "North-West", a brother that is also a step-cousin (I think ??), then an aunt, who is actually a step-mom...?? Okay, that's neither here nor there but you get the point.
Usually, babies are born into that awkward phase where they look like no one in particular, yet everyone at the same time. At least in my eyes, Dream favors first-time daddy, Robert Kardashian. What do you think?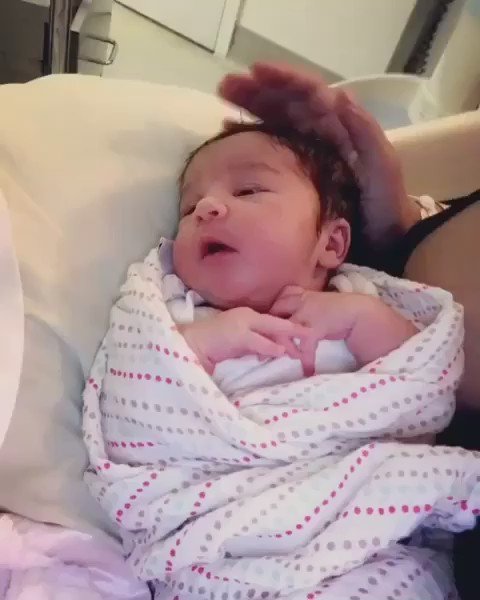 Of course in attendance was mommager, Kris Jenner, and bestie Amber Rose. The delivery was filmed and will be aired on Rob and Chyna's show in mid December. Stay tuned.
RadarOnline